At this time of year when everybody is out enjoying the sunshine, do you find yourself hiding away in your home? Is it because you feel hurt, ashamed, frustrated, and tired of your fertility struggles? Struggling with fertility challenges or blockages in your womb space can leave you feeling alone, frustrated, and overwhelmed.
But guess what? This summer is the perfect time to shed the weight of these struggles and embark on a journey of self-discovery and healing. There's an all-natural, holistic way to break free from this pain and ignite a powerful transformation within yourself. And the even better news is that you can join my FREE Womb Vitality Workshop on 22nd June to do just that. Get ready to step into a world of healing, hope, and renewal!
Womb Vitality Workshop & The Power of Womb Healing
Feeling trapped in a cycle of sadness and frustration, it's only natural that we begin to question whether anything out there can truly alleviate our suffering. You might also have tried various treatments and techniques without ever truly finding the relief you seek. This constant struggle and frustration can take a toll on your emotional well-being and leave you feeling disheartened.
Womb Vitality Workshop offers a guiding light amidst the darkness of our fertility struggles. Through this transformative experience, you'll discover the profound impact womb healing can have on your fertility journey. Gain insights into the energy within your womb space and uncover the hidden blocks that hinder your fertility. By learning my five-step guide to womb healing, you'll be equipped with powerful techniques to communicate with and understand your womb better and initiate positive healing change.
Prepare to be inspired! My free womb workshop is the catalyst for your renewed sense of confidence and empowerment. In this workshop, you will hear inspiring success stories from individuals who have triumphed over their battles with ovarian cysts, successfully regulated their PCOS, and restored their menstrual cycles after prolonged absences. These stories are a testament to the effectiveness of my five-step technique and serve as a beacon of hope for those struggling to conceive. And I'm here to tell you that if they can do this, so can you.
Your ideal health is within your reach.
By connecting with your womb and understanding the energies behind your blockages, you'll learn how to release them and heal your womb space, embarking on a transformative journey of self-discovery and healing.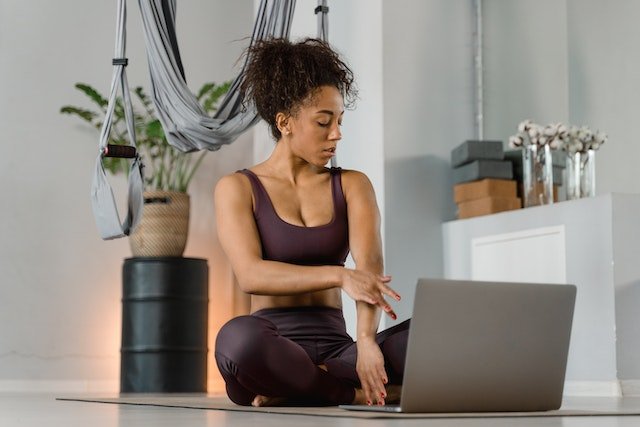 Join us on Thursday, June 22nd, at 9:00 PM Central European Time (8:00 PM UK time, 3:00 PM Eastern time in the USA, and 12:00 noon Pacific time) for an enriching and empowering workshop. Can't make it live? Well don't worry, I've got you covered – simply sign up, and I'll send you the recording, accessible for two weeks after the workshop. So, all you have to do is sign up and prepare yourself for a life-changing experience by following the instructions in the email confirmation.
Reclaim Your Quality of Life
Now is the time to break free from the shackles of despair and uncertainty. Embrace the opportunity to shine and rediscover the joy that life has to offer. With summer finally here, it's essential to relish every moment and feel renewed vitality. Our Womb Vitality Workshop will equip you with effective techniques to uplift your spirits, elevate your energy, and cultivate a positive mindset.
So don't let your loneliness, frustration, or doubt hold you back any longer. Sign up for our Free Womb Vitality Workshop and take that crucial step towards your brighter future. Unlock the power within your womb, shed your burdens, and reclaim your quality of life. Your transformation awaits! Join us on this incredible journey and witness your self-healing unfold.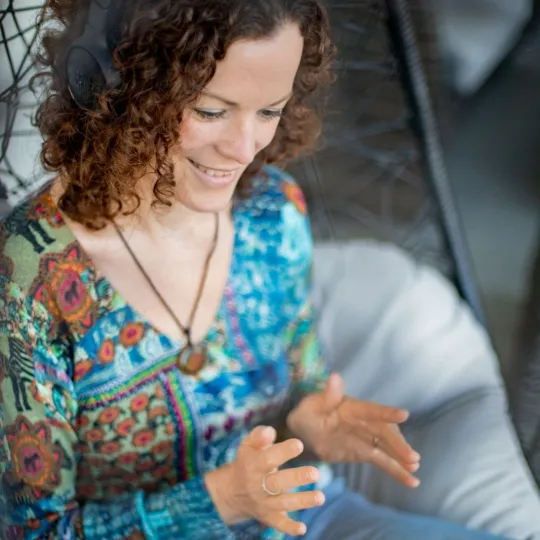 Join us on Thursday, June 22nd, at 9:00 PM Central European Time (8:00 PM UK time, 3:00 PM Eastern time in the USA, and 12:00 noon Pacific time) for an enriching and empowering workshop.