You have been dealing with some reproductive issues, whether it's infertility, miscarriage, or ovarian cysts. Or you simply want to connect to your divine feminine to experience your feminine energy rejuvenate and revive your womb space. While searching on the internet to do so, you might have come across the idea of womb healing. Now you are even more interested and want to learn more about it while taking action and applying womb healing in practice.
Womb healing is an all-natural, long-forgotten, and really enjoyable shamanic healing for your reproductive and mental health. It is an ancient shamanic healing technique that dates 7,000 years back.
Womb healing is believed to have existed since the time of Buddha and has a deeply rooted origin in Buddhism. It adopts a holistic approach to healing any problem that stems from negative blockages in our womb.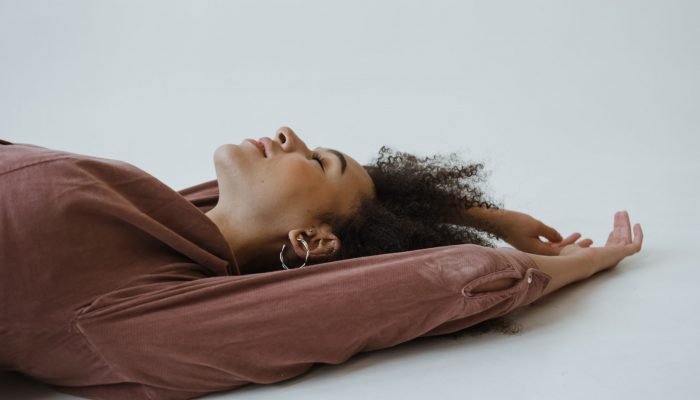 After getting tired of trying out different western medications and treatment methods and constantly failing to overcome our struggles. Most of us usually learn about womb healing when we start seeking alternative healing procedures.
Stress really undermines our ability to heal. If we can release this pressure, strain, old trauma, and tension from our bodies, especially our wombs, we greatly boost our chances of healing and reconnecting with our divine feminine. That is what womb healing exists for.
Whether you are struggling with TTC, pregnancy, ovarian cysts, miscarriage, stillbirths, or abortion. Or you just became a new mother and want to tune into your divine feminine creating more awareness and consciousness about your body and mind, womb healing is for you!
Womb healing is for women from all walks of life. It is one of those practices where you don't need to believe in it to work for you. Whether you believe in spiritual practices or not, it doesn't matter. When you start practicing womb healing the results are always visible.
As a matter of fact, womb healing is for everyone, no matter where they are in their feminine journey. It is for anyone trying to take care of their mental and emotional well-being along with their overall health, and understand and release their deeply rooted unresolved past-traumatic experiences.
Even though it might appear insignificant, your emotions and thoughts greatly impact your day-to-day life. Often several women take care of their physical body by eating right and doing exercises but neglect to consider their mental and emotional well-being.
Simply put, womb healing is the spiritual practice of connecting to your divine feminine and releasing all those energetic blockages within your womb space. When you practice womb healing, you concentrate on releasing these blocked energies. This reignites the connection with your womb while identifying and letting go of all the suppressed negative emotions.
However, womb healing is not as simple as it sounds. For many of us, reaching deep within and revisiting the past may be distressing and excruciatingly painful. And it is very easy to get lost in the process, not knowing where to start and what to do.
That is why I've spent months creating a course anyone can follow along to get started with womb healing. And I'm so excited to invite you to this Womb Healing Mini-Course because when I was struggling the most, these are the tools and practices that actually helped me.
In this Womb Healing Mini-Course, I share what helped me calm down from the stress of it all and practices that will help release all your blockages with a positive mindset. It also helps you overcome your struggles whether it's related to fertility, childbirth, womb ailments, period cycles, or your emotional and mental health.