Are You Cramping in Early Pregnancy?
Have you recently found out that you are pregnant but you've been experiencing cramping? It is normal to feel anxious about cramping in early pregnancy. Everything is very new and your body is going through a lot of changes. 
There are some great ways to relieve cramping around your womb area which will also help you to relax. After all, pregnancy is a time that should be enjoyed! You are creating a tiny human being so it is important that you are feeling good and confident during your pregnancy journey. 
What Causes Cramping in Early Pregnancy?
Cramping in pregnancy causes a lot of worry and anxiety. Doctors and midwives will normally advise that if there is only cramping and no bleeding, then to try to relax. Normally, it is your uterus adjusting to your baby and starting to stretch. 
If you do experience any kind of bleeding combined with cramping, please do contact your doctor immediately. It is always better to have a physical examination to be sure that everything is ok. 
Cramping feelings in early pregnancy are often caused by the gradual stretching of the area around your womb. Your uterus is a powerful muscle and your pregnancy hormones are sending signals to prepare for growth. 
What Does Pregnancy Cramping Feel Like?
Have you recently had a positive pregnancy test but now you are experiencing cramping? It may feel like your period is coming after all. 
There is a slight difference if you take a few moments to sense how the cramping is feeling. Do you notice that it is more of a stretchy feeling? Normally menstrual cramping is a dull, achy and downwards feeling whereas pregnancy cramping is felt like a pulling.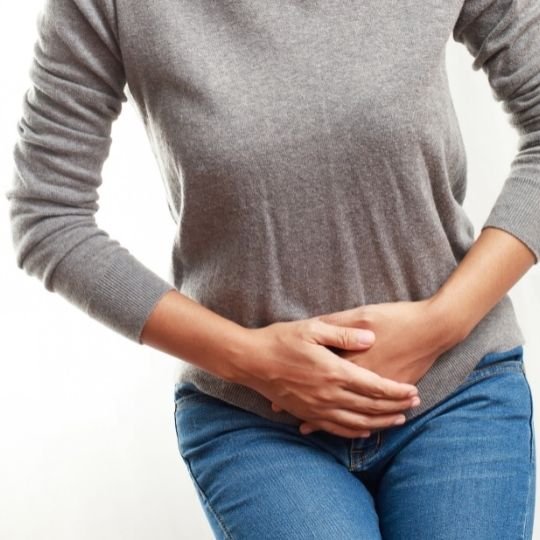 How Long Does the Cramping Last For?
We are all different so it is only possible to give an average. Most women who contact Oh My Mama Body about cramping say that they experience it for between 3 to 5 days in weeks 5 and 6 of pregnancy. 
Cramping generally lessens as your uterus gets used to growing and more of the Relaxin hormone gets produced by your body. Relaxin hormone helps your muscles and joints to relax more during pregnancy, in preparation for giving birth.
How to Relax Early Pregnancy Cramping
Oh My Mama Body Midwives highly recommend using essential oils products because they help you to relax and feel confident. In fact, you can start using them as soon as you start your journey of trying to conceive. 
Choosing toxin-free products is very important for your body and your baby. Our Midwives recommend using essential oils products from Young Living because they are 100% transparent about being toxin-free…and you can really tell by the way they smell so good! Every lady who tries them absolutely loves them.
When ordering any Young Living products, always use the Enroller and Sponsor ID of 22158815 to ensure you are going through our Oh My Mama Body Team. You will then receive ongoing support on how best to use the products for a confident and calm pregnancy journey. 
Which Products Help to Ease Cramping?
Let's be honest, cramping at any time during pregnancy is very scary and creates a lot of anxiety. The following essential oils bring so much calming to you through their natural plant scents. If you look into the science of it all, certain pure plant scents have their own frequencies which then send triggers to your brain to relax. At the same time, applying the oils to affected areas helps to calm the cramping. Isn't that just wonderful!
Again, the Oh My Mama Body Midwives only recommend the Young Living oils because they are 100% pure. Therefore you have the highest quality of nature's frequencies and no toxins. 
Order directly from Young Living (other platforms have imitations which again impact the quality and contain toxins). Use the Oh My Mama Body Enroller and Sponsor ID of 22158815 to ensure you get ongoing support from our team of midwives.
Young Living Lavender Essential Oil 15ml
Young Living V-6 Vegetable Oil complex
Young Living Stress Away Roll-On
Mix 2-4 drops of lavender oil with V-6 vegetable oil complex and rub all over your lower belly and lower back. Use Stress Away on your wrists, behind your ears and on the soles of your feet.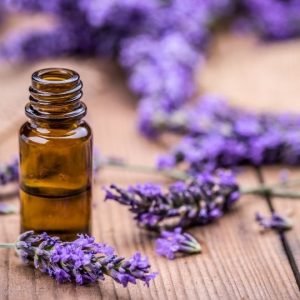 How to Order Your Essential Oils for Easing Cramping
Simply set up an account with Young Living: https://www.youngliving.com
Use Enroller and Sponsor ID 22158815
If you need support then contact Oh My Mama Body via the Contact Form and one of our team will happily guide and advise you
Watch My Video for More Support Around Calming Early Pregnancy Cramping
Do you find yourself wondering about and  worrying about all the changes in your body since your found out you are pregnant? Then, watch my Early Pregnancy Symptoms playlist where I cover so many of the strange sensations you may be feeling so that you can understand what's happening and feel more confident about your pregnancy. 
Come and join my Facebook group for support, guidance and tips for throughout your journey to pregnancy and beyond. There are midwives in the group so it's a great place to be for getting fast answers to your questions. Plus we have great webinars and regular tips for confidence on your pathway to motherhood.