Proper nutrition plays a significant role in your kid's growth, robust immunity, and development of vital functionalities. Especially when they are at a growing age, they need an optimum dose of nutrition. Oral vitamin sprays make your task to keep your kids alive and kicking simple and easy.  
If you are a mother of young children, you will certainly relate to the struggle of getting your kids to swallow vitamin pills. It's next to impossible to make them have it even as a liquid on a spoon. But, with oral vitamin sprays, with just one spray in the mouth, you can easily bring your kid to enjoy the required nutrition.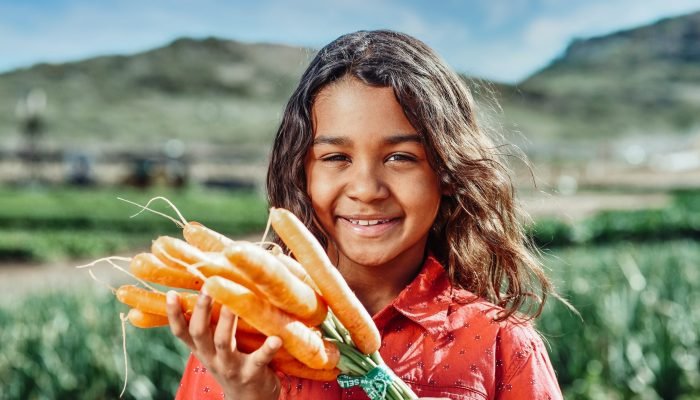 In the growing age of children, the kind of food that you give them can play a key role in their future development. A properly balanced diet doesn't only imply a better physique but also a much better mind and spirit.
From preventing obesity to malnourishment, a nutrition-enriched diet can actually reduce the risk of chronic illnesses. It can also help with full-fledged brain development amongst other functions. On top of that, it improves the cognitive thinking and behavior of your children.
Even though you provide your child with an adequate amount of healthy food, there is still a chance for them to miss out on vital vitamins. The increasing intake of processed food and lowered nutrition level in food due to intensive farming can really mess with the nutritional value of their diet.
When the season changes, the children are at higher risk for illness. And, it is of utmost urgency to provide them with something to boost their immunity. In such cases, vitamin supplements can provide your kid with the strength and immunity required to fight the flu or the possible illness.
Including all the essential vitamins in your children's diet can help them live a healthy and positive life. And, it is that much more essential to get them to take vitamins in a proper and enjoyable way.
Oral vitamin sprays are like a treat rather than medicine for your children. It is a tasty, simple, and effective approach to keeping your children healthy. Backed by science and technology, oral vitamin spray has been praised for its nutritional value and supplementation. Also, the sprays are a fun way for them to intake vitamins without any difficulty in convincing them. For mothers worrying about the nutrition of their kids, oral vitamin sprays are truly a mist of fresh air amidst the traditional vitamin tablets.
Vitamin Sprays Vs. Traditional Vitamin Tablets
For a long time, traditional vitamin tablets remained the only way to acquire the optimum amount of vitamins – not only for kids but for elderly groups and adults as well. But the traditional tablets didn't seem to work for everyone – especially the children.
For mothers like you, it is a constant struggle to get your children to have a proper meal let alone to convince them to swallow a tablet. They become irritable, and defensive, and won't just swallow the capsules.
A lot of time and energy goes into getting them to intake their daily source of nutrition. However, with modern oral vitamin sprays, mothers have found out their kids love these misty sprays of nutrition.
The oral sprays are also proven to be yummy with no sugar preservatives. If you also worry about having your children miss out on their daily vitamins, get them the vitamin sprays – they will love them. 
Better For Digestive Consumption
With a rapidly evolving modern lifestyle and food habits, our digestive systems are also evolving. Food supplements that had once worked might not work today and it goes the same with the children. The traditional vitamin tablets do not work on every child.
Unfortunately, malabsorption issues like Crohn's disease, IBS, and Celiac disease are getting common in children. Therefore, there's a huge chance for vitamin tablets to not be absorbed properly.
On the other hand, vitamin oral spray provides an active ingredient that directly gets into the bloodstream rather than processing it in the gut. The vitamin spray droplets taste good and are absorbed quickly while preventing your child from getting a funny stomach or any digestive issues. 
BetterYou - Oral Vitamin Sprays
BetterYou brings out fun bottled sprays packed with nutrition and comfort for your kids. With a motive to fill the gaps between nutrition and modern lifestyle, they have been working relentlessly to provide a better way to consume vitamins.
They not only have different oral vitamin sprays but also some important mineral supplements like magnesium, zinc, iron, selenium, etc. The sprays are not only limited to kids but they also have plenty of oral vitamin sprays for adults, and elders as well. 
Use the code "OHMYMAMABODY" to receive discounts when you checkout for a BetterYou oral vitamin spray. 

Come and join my Facebook group for support, guidance and tips for throughout your fertility journey to pregnancy and beyond. There are midwives in the group, amazing training courses from experts and many supportive women, so it's a great place to be for getting fast answers to your questions. See you in there !