Let's call and chat things through.
An intro call helps you to determine which path feels the best for you, to help you on your journey to healing.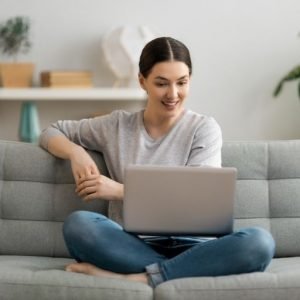 Not sure where to start your healing journey?
Going through miscarriage can be an incredibly lonely time. Feeling anxious about your performance at work being affected. Feeling distanced from friends and others because they don't understand.
Are you feeling like you are ready to start healing?
Perhaps you feel slightly overwhelmed around taking the first step? 
Then make your next step a short chat where we go through where you are at and you get an introduction to some one-to-one healing techniques.
When I contacted Vicki, she knew exactly how I felt. She knew which words to use. She knew what I had to do to let go and how to really heal. We went on my healing journey. I was still afraid of the next time I had to see babies and pregnant women because I didn't know just yet how well I was doing, but it worked. I was happy, I smiled and I healed from deep inside! Now I can say "Hello" to new goals and new projects!
I had three miscarriages in total. It was devastating, I was so sad and depressed. I cried each time we got the happy news that our friends were pregnant and I was just not happy for them. It was just not fair. Each person I talked to wanted to help, but they only made it worse. They didn't know what I was going through. I liked the sound of Vicki, she had been through miscarriage herself and felt so much easier to talk to than anyone else I had tried. She really understood me and for the first time I tried deep healing. I experienced such profound shifts and was able to feel like my old self again. I got my confidence back and learnt some great techniques which still give me strength every day.